Why I upgraded to Nest Protect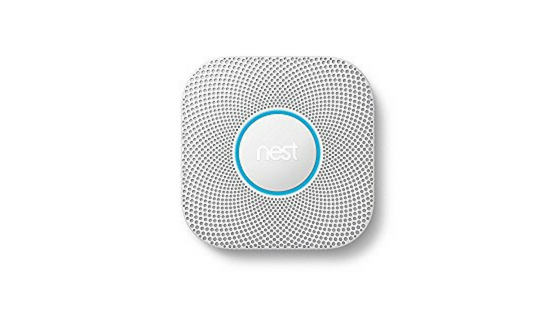 I recently purchased three Nest Protect smoke/carbon monoxide detectors for our home. There are quite a few contenders out there in terms of smart detectors but I had already enjoyed a positive experience with Nest products so I leaned that way again. Shortly after we bought our home, I had replaced the two antiquated thermostats with Nest thermostats and I'm convinced these little gems have already paid for themselves, but more on that another time.
When I discovered our house was only equipped with two smoke-only detectors stamped "remove by 2005", one of which was hidden inside the basement drop ceiling, it was an easy decision to (1) invest in upgrading our home protection and (2) purchase Nest products again to keep it all in the family.

Benefits of Nest
For anyone trying to decide whether it's worth making the leap into a smart home smoke/co detector, here are a few things to keep in mind.
The Nest Protect...
can alert you via mobile app even when you're away from home
alarms 3 ways - by voice, LED color, and sound - whether the emergency is related to fire or CO.
communicates with other Nest units and alarms everywhere also indicating the location of the emergency. For example, a unit on the third-floor alarms if a unit in the basement detects an emergency and verbally states "a fire has been detected in the basement". You do not have to worry about missing an alarm because you didn't hear it.
has an optional, built-in, motion activated night light that lights the way when someone passes by in the night.
performs a daily auto-check of units including battery and alarm sound. You can look at your app to check if the unit is working correctly and it won't let you forget to change the batteries if you opt for the wireless unit.
can be controlled with a mobile app or manually. For instance, you can turn off or test an alarm using a mobile app or by pushing the button on the unit.
can turn off your heat when CO is detected if you also use Nest Thermostat in your home. This is an optional
unit controls can be shared with other members of your Nest family allowing them to be remotely alerted.
alerts you early that smoke or carbon monoxide levels are rising before an emergency level is reached.
allows you to program one quick emergency number that will automatically popup when there is an alarm for easy speed dialing.
Obviously, I am sold on Nest Protect over traditional, lesser-priced, non-smart detectors. If you are thinking of upgrading your smoke/co detectors, definitely consider these gems. If you need a lot of them, just buy them over time.
Installation
I'll also note that the Nest Protect is exceptionally easy to install. You simply pull a blue tab to engage the batteries then follow the instructions that are displayed in the app. Even when my wifi hiccuped just as I was installing my second unit, it just let me start over. Easy peasy!
Wired vs Battery
One last note. My previous detectors were wired units but I went for the battery (not-wired) option with my new units because I was (1) adding additional units in the house and (2) wanted to be able to put them in different places.
If you do this, please know that you cannot simply place the battery Nest Protect over the electrical box. The base plate does not line up correctly. Trust me. The base plates between the wired and wireless Nest Protects are not interchangeable. If you want to put a unit over the existing wired space, you will have to purchase the wired Nest Protect which would make installation a tad more difficult. In my case, I'm simply covering the old electrical box with a plate cover.
Feel free to catch me on Twitter if you want to ask me something about Nest Protect I haven't already covered.