Garden 2016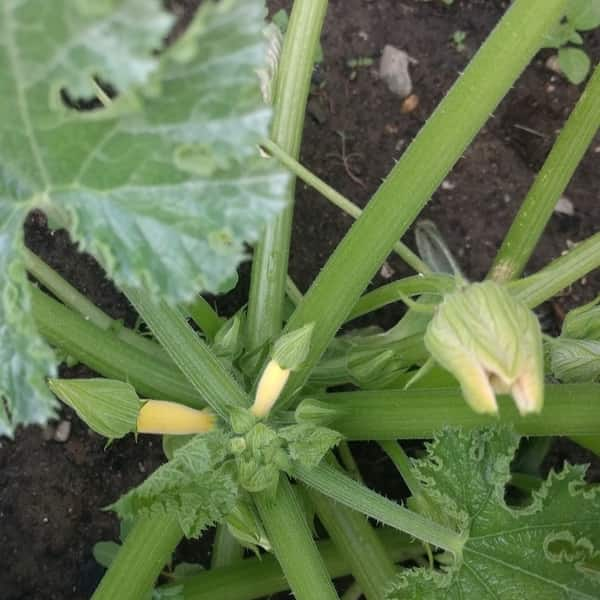 I have found it is very useful to document my garden process so I can use it as a reference each year. This year, I feel like I have been behind schedule the entire season. I planted my seeds late so all my plants seem tiny compared to the ones I see at the nursery. I think it will be okay in the end.
Every year I add a few new items to my gardening process which makes the process a lot more fun and easier. For my first purchase this year, I started off with a seed growing rack.
It was only $10 at the Tractor Supply Store and well worth the money. I have a hard time finding space for all my seed trays so this solves that problem. Next year I won't be as reluctant to get the process started.
Next on the list, I bought a composter!
It took me a few days to assemble this beast but I absolutely love it. I've been considering a composter for several years now and this year I took the plunge. The barrels rotate and I can let one side brew while I start a new batch. The neighbors are especially excited because they don't have to keep their dogs out of my open compost pile anymore. I'm happy about that too. I was very proud, however, that I was able to haul four full wheelbarrow loads of compost out of my old compost pile this spring! I hope this new composter will prove to be even more effective.
I'll get to my next new addition after the following inventory update. So far this year, I have planted:
lettuce
kale
carrots
beets
onions
cilantro
basil
sage
cabbage
eggplant
cucumbers
broccoli
mint
spearmint
chives
summer squash
zucchini
peppers
sunflowers
peas (sugar snaps)
garden bean (stringless)
tomatoes (cherry, roma, plum, beefsteak, yellow pear, and who knows what else)
There is also the returning rhubarb and raspberries. I'm still trying to get organized enough to plant potatoes and perhaps some leeks and celery.
Here's what all of that looks like in action.
I spent some time studying companion gardening this year and that's the reason there are now marigolds, basil, cilantro, and sage in my tomato bed. I also added watering containers at the base of each plant for when the season gets underway. I am not done with that experiment.
This year I also want to purchase stakes so I can get rid of my tomato cages which aren't especially effective. I have also been amending the soil to lower the PH. My soil is very alkaline and I didn't get a head start on it the way I had hoped. According to my soil tests, however, my attempts to amend on the fly appear to be working.
This year I planted a bit of lettuce from seed but not as much as usual because I bought lettuce seed strips instead. I laid out three rows and they are coming up pretty well. It's a bit sparse in some spots but overall, the strips seem like a good way to go. I will probably keep doing it this way in the future.
As part of my companion planting, I put in a couple rows of onions and added marigolds, cilantro, sage, and a lone basil plant. Next year I am going to plant my herbs from seed. It's too expensive to buy them as starters.
My boss randomly offered to loan me a soaker hose. It's on loan indefinitely. The only rule is that I have to give it back when I decide I no longer want it. I can never, ever throw it away because my boss has issues with hoarding. When he tells you that he has various lengths, shapes, and sizes of hose kicking around the house, you should believe him. He's not joking. I'm super excited about having the soaker hose. Gardens can get very expensive if you let them take over your life the way I have.
My latest garden expenditure creation is a trellis that definitely got away from me. I've been spending a lot of time adding items to my garden board on Pinterest and finally came up with a trellis idea fit my budget. I ran off to Home Depot and purchased nine boards from the junk pile, some screws, and a roll of twine for a total of $12.00. I zipped home with my supplies and began the building process which, I discovered, is very difficult to accomplish alone. Take a look at the finished product and imagine me performing all sorts of death-defying stunts to get this thing in place without killing the garden or myself in the process.
The funniest part is that I am not sure I am growing anything that actually needs this type of structure. I am not sure if the garden beans are the climbing sort or if they are bush folk, so we will see. There are always the sugar snap peas but I don't know if they need to climb? Never you mind though. I have a trellis, just in case.
Here are the smaller beds on the back porch where I've planted carrots and beets and then mint, spearmint, chives, a marigold, and one plant that might be a weed. It was growing in one of the marigold pots and since my boyfriend was convinced it might produce something edible we are giving it a chance to prove itself. Might have an ugly duckling on our hands. Hopefully it's not an invasive species.
I planted three peppers in the front yard flower bed because I believe they will like the sun they get there and I was running out of garden bed space. As you can see, some little critter was digging holes next to one of my peppers. I have been filling the holes back in so hopefully the little guy will get the idea. I hope he isn't eating the roots!
The other thing I have been trying out this year is planting veggies around the yard along with the flowers and other bushes. I have yellow squash growing in four different places, one of which is in a container on the front deck. Apparently, the front deck is the best place to plant anything that needs full sun. When I moved into this house, there was a big container on the front deck that was busting apart at the seams. It is too heavy to move so I have been removing the soil into smaller containers and planting vegetables in them. When it is empty I will see if the container can be repaired. I don't have a good photo of that process right now but here's what my squash looked like about a week after I planted it:
None of the other squash is growing like this! It's even bigger than that now and starting to produce fruit! This photo is from today:
Aren't they cute? There are about four of these little fruits so far. I think they are talking to me, saying, "We really need a trellis too!"
I guess I need to get photos of the rhubarb and raspberries. The rhubarb has huge elephant ears and the raspberry bushes are beginning to make little berries.
Like I mentioned, I still want to add a few more items but here's where I am today! If you get tired of waiting for me to post to my blog, you can sneak a peek in my Garden 2016 Photo Album.