Asus Chromebit CS10 Review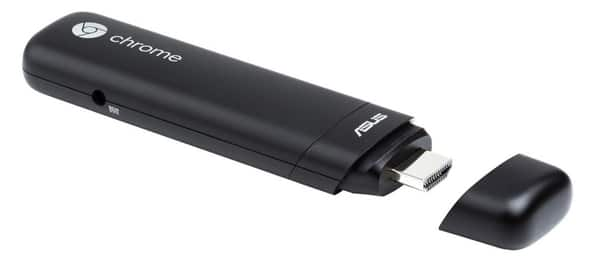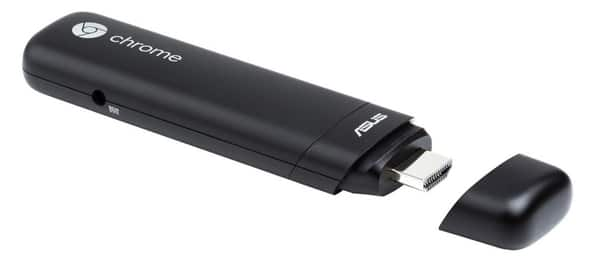 Gadget: Chromebit CS10
Manufacturer: Asus & Google
Price: $85
Description: A computer in a stick. Just plug it into a TV or monitor - add a wireless or Bluetooth keyboard/mouse - and you are set to do 90% of everything you usually do on a computer.
Usage: This is a great device for a family, a student, or for the person who has a TV and doesn't want to spend a lot of money on a computer. You simply plug the stick into a TV or monitor that has an HDMI port (most do these days), hook up a wireless or Bluetooth keyboard and mouse, and you are in business. Connect to wifi and sign in with your Google account or use a guest session. Your TV literally becomes your computer monitor.
Right now I am testing out the Chromebit on my 55" TV while writing this review. It's wonderful having this kind of monitor real estate!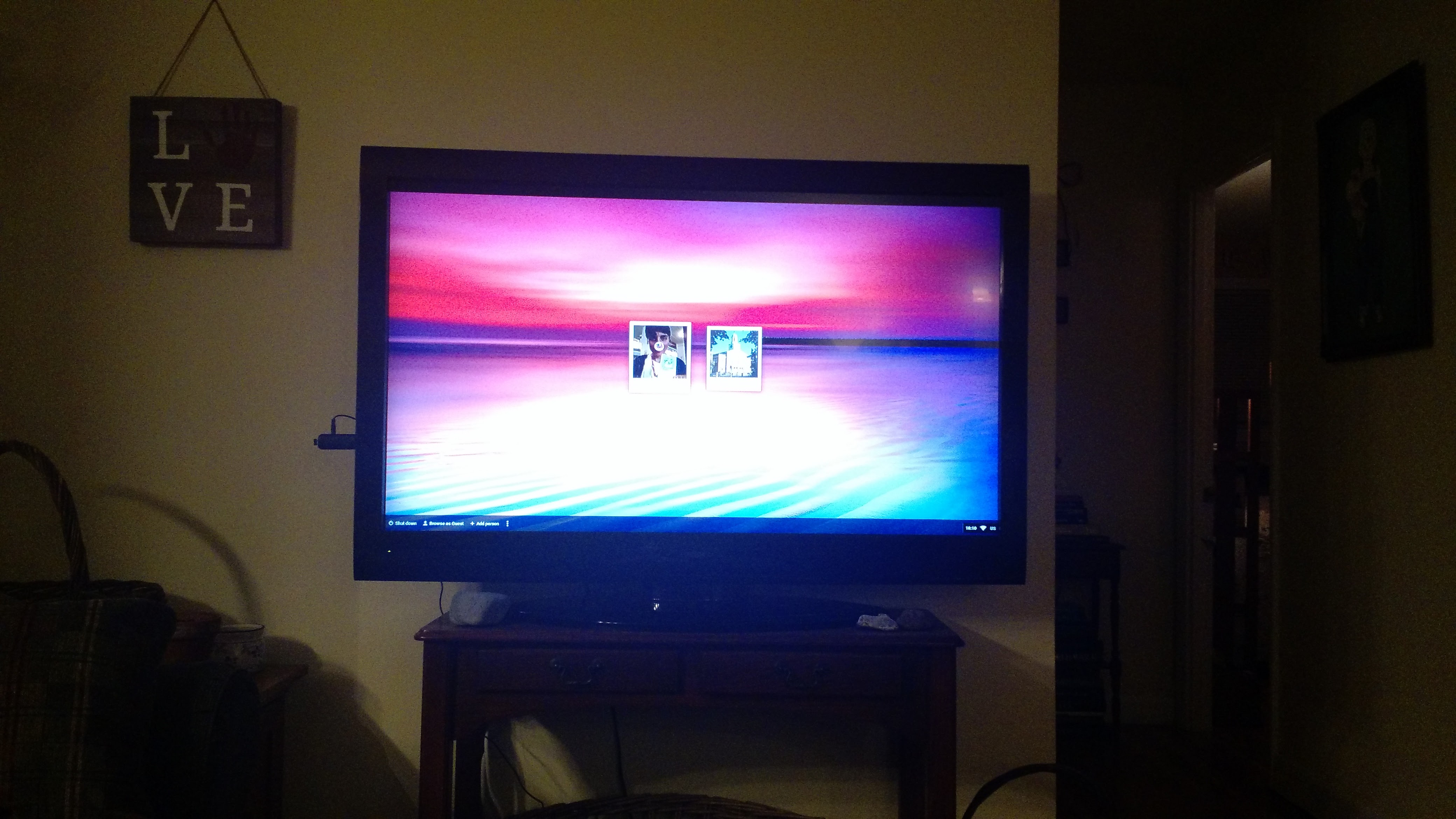 I'm using a bluetooth keyboard with a wireless mouse. It's just what I had kicking around at home. I highly recommend going completely Bluetooth with your input devices to keep your USB open for a hub or webcam for Google hangouts, etc.
Below you can see the Chromebit plugged directly into the side of my TV. There's a short hdmi extender if you need to plug it in elsewhere. I have found I use the extender a lot since most monitors and TVs don't have enough room to support plugging directly into the port.
You can also see how the power cord plugs in and also my wireless mouse adapter plugged in to the USB slot.
If you are familiar with Chrome OS you won't be a bit surprised by anything else. It's very straight forward. If you are not already familiar with Chrome OS then I recommend you take just a few moments to watch this video explanation.
Once you get through the simple setup process you are set to go no matter where you decide to plug it in. I've plugged it in on a few different types of screens at work. One monitor doesn't have an HDMI port so I plugged in a DVI to HDMI adapter and was up and running without a problem.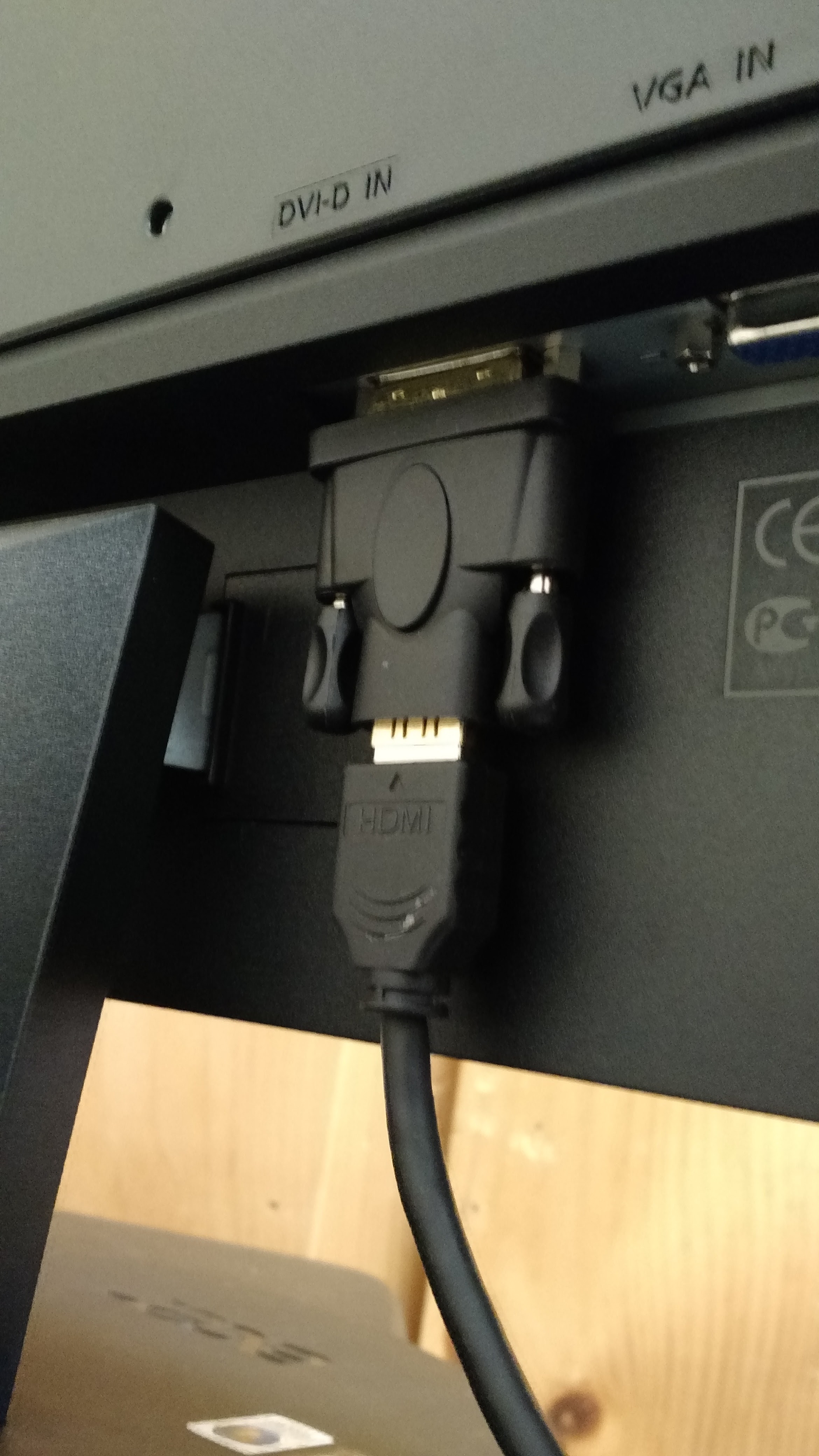 The major complaint I have is that they really need to include some sort of carrying case to haul all the pieces around. Once you take the cap off the stick, there's no place to store it. If you are on the go you will have the stick, the extender, the power cord, and possibly an adapter or USB hub. During the testing process I have been storing the whole thing in a little bag I had kicking around which I then chuck in my purse.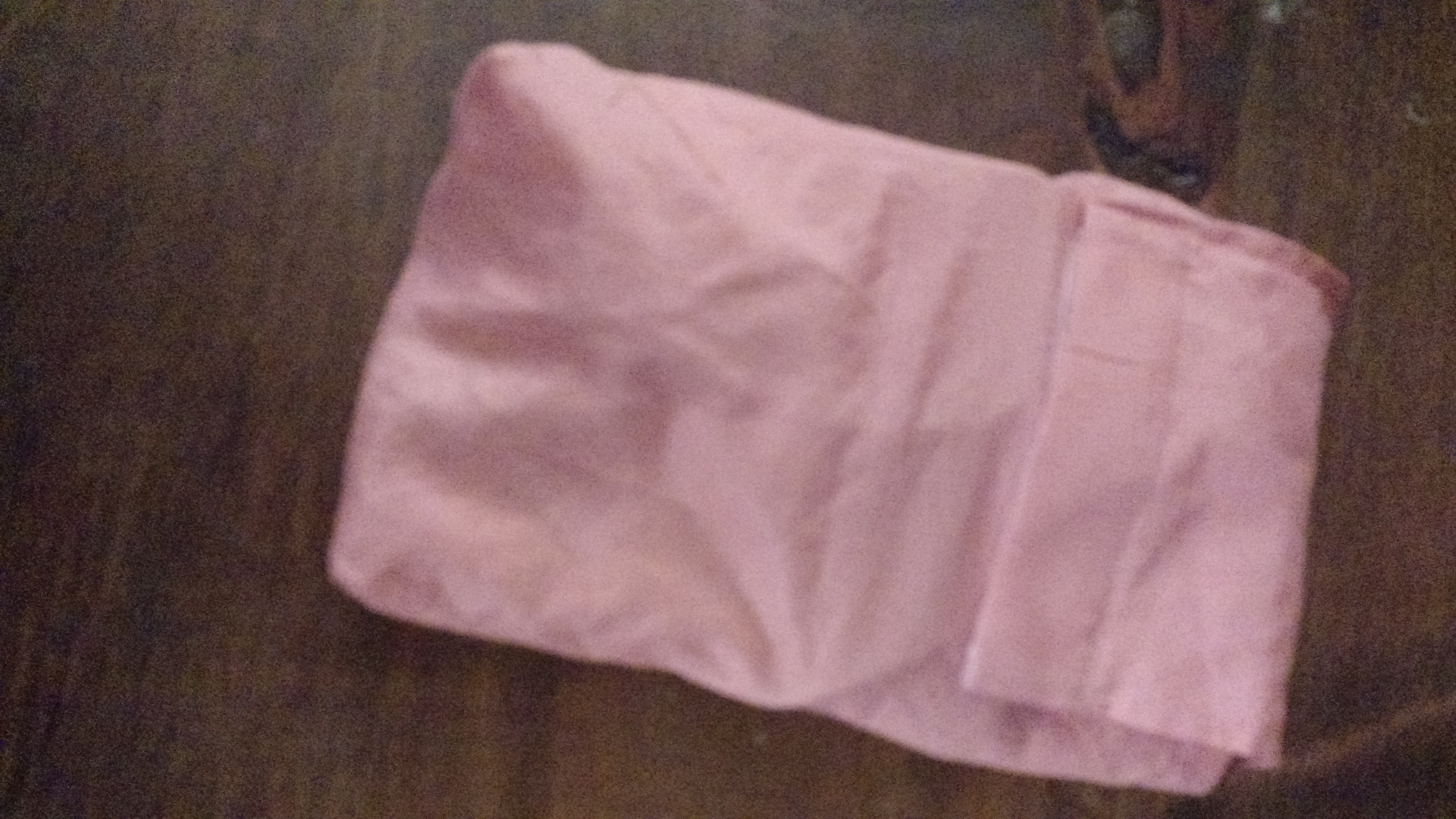 Pros:
price! price! price!
size, portability
fast start times
very stable
virus protection
supports multi-user
secure through Google account
100GB free Google Drive storage
Cons:
wifi only - no wifi, no computer
no place to store the cap while device is in use
no onboard power - power supply (included)
you will need an adapter if no HDMI available
you will need to purchase USB hub if you are using standard USB mouse/keyboard
easy theft item for use in public areas
Tips:
turn on accessibility options if you don't have input devices
purchase a USB hub if you plan to plug in more than one USB device
Bluetooth keyboard/mouse combo keeps USB port free
must have google account
Audience:
everyone except for gamers, coders, and Google haters (apparently they exist)
My Wishlist:
storage bag for carrying items
built-in, rechargeable battery