Never Hurry, Never Rest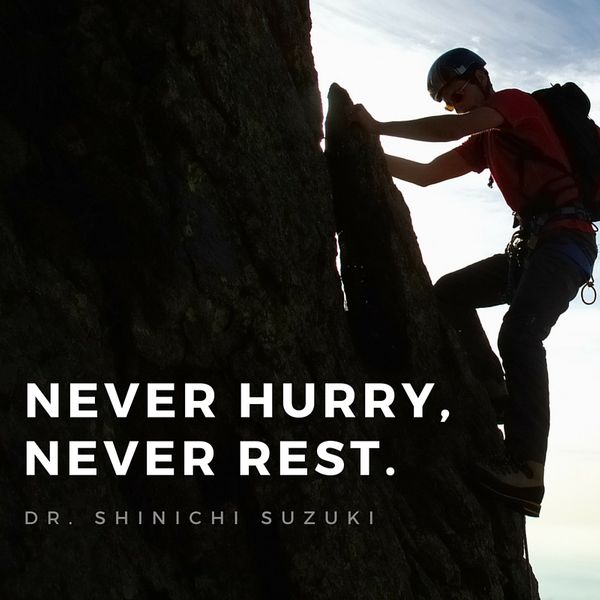 I awoke at 6am this morning and was out of bed by 7am because that's when my brain wouldn't let me rest anymore. I'm not writing about anything, in particular, this morning. I am just getting the writing flowing again. I have been doing some personal writing and realizing how much I miss it. This morning it's about free writing.
The first thing I did after getting up was to start a fire. I enjoy the process of building a fire in my woodstove. There's a feeling of independence and amazement I experience each time I am successful. It's a powerful feeling knowing, no matter what, I can heat my home. It's also fun to figure out how to perform this task effectively and efficiently. I've come a long way in understanding this process. There's still a lot more to figure out but I'll get there. This year it's about fast fire starting and figuring out which type of wood burns best for me.
After building the fire, I: made my bed, put away the bucket of clean clothes in my room, opened all the curtains in the house, started more laundry, made breakfast, threw some beans in the crockpot for dinner, shoveled fallen rooftop snow from the deck, refreshed the kitty's water, chatted with my boyfriend, and read another page in my new Sherlock Holmes page-a-day calendar. This calendar is one of my new favorite things. Each day is a page of text from a book so if you read each day's entry, you will complete the entire book on the last day of the year. I wasn't sure if I was going to like my reading chunked up like that each day but it's turned out to be a very enjoyable process. I love it. It makes me want to "page-a-day" everything in my life.
The older I get, the more I want to cultivate the characteristic of persistence in my life. I like how I have become more steady in my older age. I'm not in the same impatient rush to get everything done all at once in a firestorm of activity. I am able to steady myself and recognize great things come by small and simple means rather than an explosive flurry of activity. Look at Earth's creation, for example.
I remember something my grandfather taught me when I was a teenager. He was speaking about driving but it has proved to be true in many aspects of my life. He explained, when backing a car out of a parking space, you should do it slowly because, if you make a mistake, the damage is less than if you backed out quickly. It also gives you more time to avert a problem in the first place.
I've always remembered this lesson because it applies to so many aspects of life. There's simply no need to blast out of a parking space. It doesn't really get you to your destination any faster than slowly backing out and it also minimizes dramatic failures.
One of the great lessons taught to Suzuki students is: "Never hurry, never rest." Perhaps this will be my focus for 2016.
To make a resolution and act accordingly is to live with hope. There may be difficulties and hardships, but not disappointment or despair if you follow the path steadily. Do not hurry. This is a fundamental rule. If you hurry and collapse or tumble down, nothing is achieved. Do not rest in your efforts; this is another fundamental rule. Without stopping, without haste, carefully taking a step at a time forward will surely get you there.
― Shinichi Suzuki, Nurtured by Love: The Classic Approach to Talent Education
I like this. When I look back over the achievements of my life, I see they were mostly all realized - even if unintentionally- by following this principle.
I like it.
It's raining today which, in a New England January, is an odd feeling. I don't like what this weather means in terms of climate change but I am grateful my aunt, who has a broken, casted hand, doesn't have to worry about shoveling snow today.
Right now, I have to make up some hours I missed this week at work, so this is it for now. It's interesting where free-writing takes the mind.