Puzzle Table Hack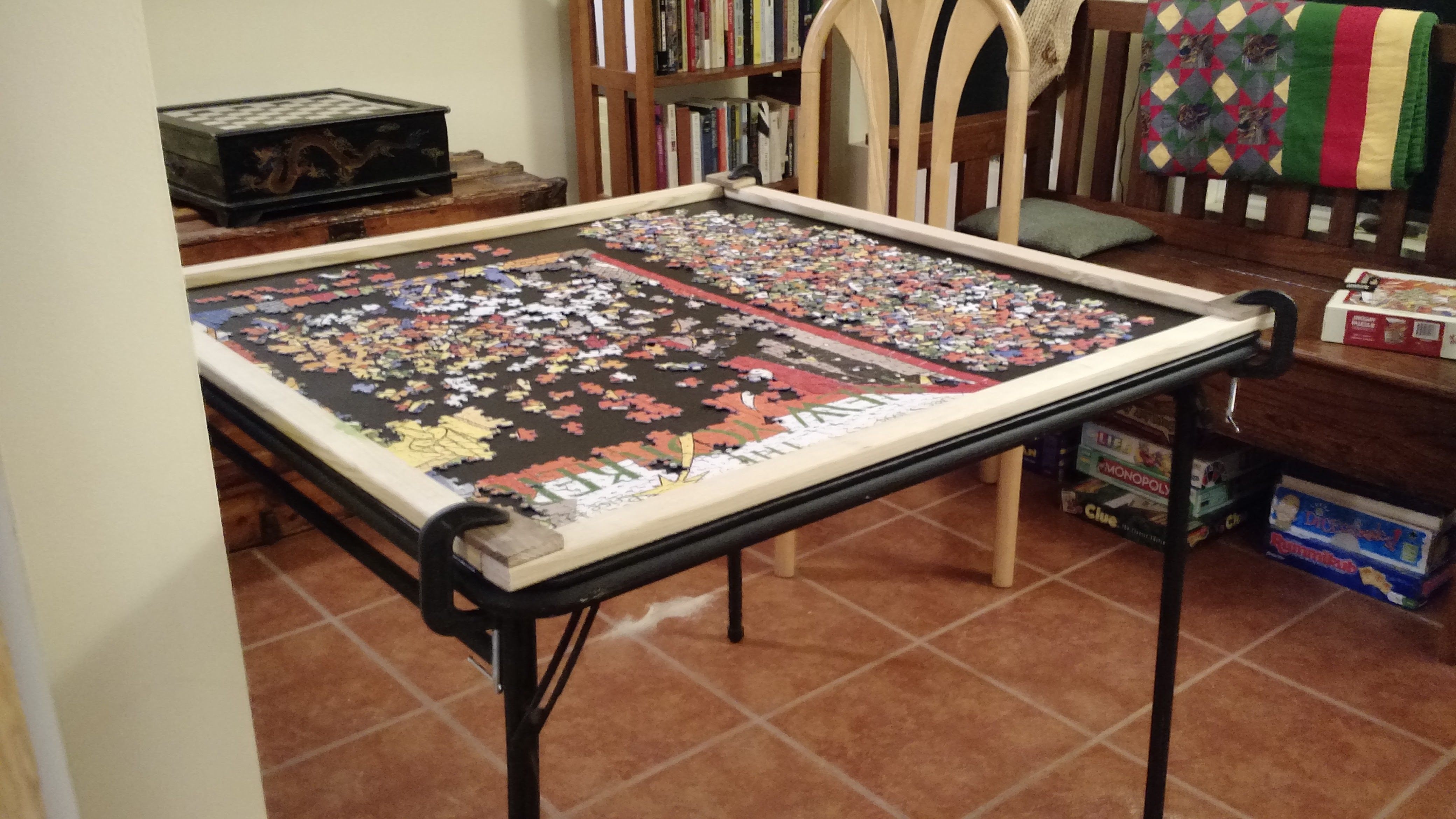 One thing I do to relax is: build jigsaw puzzles. Every year, right around Thanksgiving time, I set up a card table and toss a puzzle onto it. Building the puzzle becomes my quiet thinking time. It's one way I find my inner peace.
However, I have come to learn that wherever peace exists, so does its relentless opponent. In this case, that would be Kitty One and Kitty Two. If you've read "Cat in the Hat" you get the idea. Needless to say, puzzles and kitties don't mix well and I have had to repair my puzzle no less than five times this round after the two do their thing. This year, after fretting that one or the other would have to go, I came up with an alternative plan to save us all.
After explaining my plan to my partner (who shared some valuable "pine wood and c-clamp" advice), I successfully navigated my way through Home Depot. For just around $10.00, I was able to purchase four c-clamps and a couple lengths of pine from the markdown bin. I brought them home to my workshop where I cut them down to size. I also rummaged up a piece of wood scrap and sawed it into four pieces to act as clamp supports. Then, I took the whole kit up to my puzzle table, clamped the pine strips at each corner, and VOILA!
It's probably a bit premature to declare victory but I am feeling fairly confident at the moment. I believe the new pine edges will restore peace in our home once again. Hope springs eternal!
Here are a few shots of the finished product.