2019 In Review
It's the last day of 2019. Already. I can't figure where the time has gone so this is what I am doing here. Remembering. Reviewing. Giving respect to the moments that have been before launching into 2020.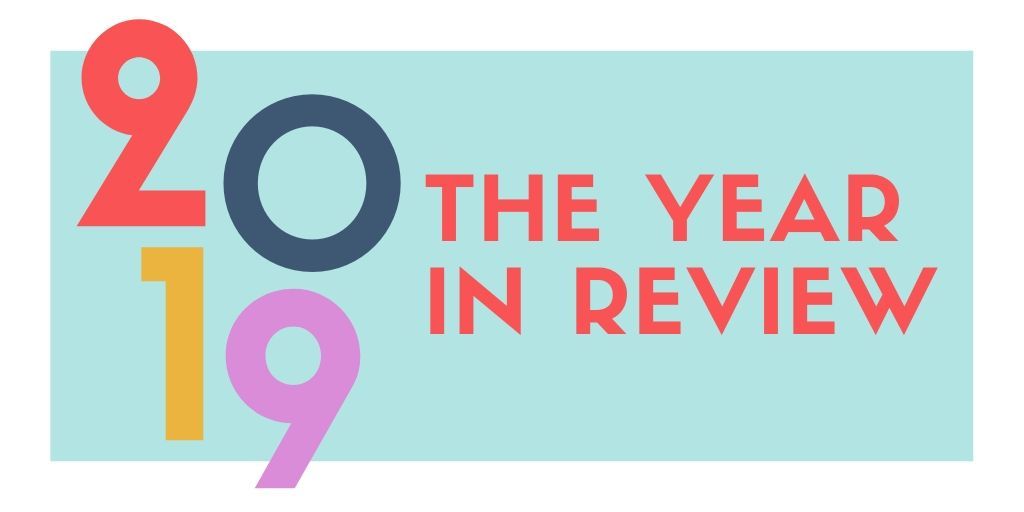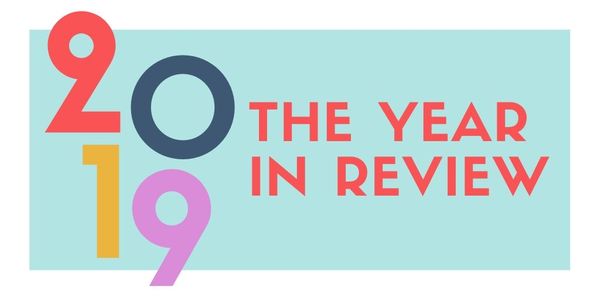 It's the last day of 2019. Already. I can't figure where the time has gone so this is what I am doing here. Remembering. Reviewing. Trying to give some respect to the moments that have been before launching into the new year with all my expectations and demands. Like a prayer. Giving thanks before making the ask.
January 2019
Began my 3D printing adventure after receiving a Bibo Touch 2 printer for Christmas. All of my spare moments were consumed by learning this new skill. In the process, I setup my first Raspberry Pi/AstroPrint Box so I could remotely send print files to my machine and also record time-lapse videos. I learned about different types of filament and how to store them. I experimented with different ways to get prints to adhere and then un-adhere to my print bed. I learned how to dismantle my printer to fix clogs and install new parts. I even started to mess around with learning to design my own things.
I watched a full moon, birds feeding from our bird feeders off the back deck, videos of my grandchildren, and quiet time with my husband.
February 2019
Started playing with Vector, a robot I received for Christmas.
Watched the Patriots win the SuperBowl and made nachos.
Turned 49. My cake was amazingly decorated with a 3D printer and robot on it. Also received my first Palette 2 which allowed me to start creating multi-color prints. My husband surprised me with a candlelight lobster dinner.
Made Valentine Day pancakes for my husband and we shared a candlelight breakfast. He surprised me with a copy of Michelle Obama's book, "Becoming".
Performed a full tear-down of our dryer, located and fixed the problem, then managed to reassemble it without incident. It's still working.
Went to church a couple of times.
Won a 3D printing contest with one of my multi-color prints.
Was contacted by Investigation Discovery to participate in a true crime documentary. Did not respond.
Watched wild turkeys in our yard and on the back deck, snow falling, my daughter's first quilt project, kitties playing, and more videos of my grandchildren.
March 2019
Printed a lithophane in memory of Coco, my father and step-mother's Chow Chow who passed.
Planted seeds (or rather my husband planted seeds) for our future garden. We tried some new seed starting mix and installed a grow light in the office.
Created more multi-color 3D prints including garden markers. Learned how to print vases using vase mode.
Watched my grandsons singing Baby Shark.
Appeared on the March Municipal Election ballot running for Ward 2 Moderator and won in a highly contested field of... one. People did actually vote for me though, which was nice.
Celebrated PI Day by making a 3D printed pencil holder for my boss.
Went to see Cory Booker speak and felt the first sparks of hope returning for a different day in 2020.
Discovered deer on our deck.
Built my very first Prusa MK3S 3D printer from SCRATCH! That was a lot of hours and a lot of screws and nuts but, in the end, it was highly successful!
Continued learning how to do design work for 3D printing.
Watched racoons, squirrels, woodpeckers, deer, wild turkeys, kitties playing, a full moon,and more videos of my grandsons. Started complaining about the snow but also saw the first signs of flower bulbs pushing through the ground.
Started thinking about golf.
April 2019
Printed a giant Captain America Lego for my grandson Adam's 3rd birthday. He loved it asked for Hulk as well which, of course, I printed.
Installed our urchin lamp over our sink which was a wedding present to ourselves that we purchased from an artist on Swans Island.
Made chocolate chip cookies for my husband. This is a love thing because I never make cookies.
Continued complaining about snow.
Began learning how to embroider using the B765 Bernina sewing machine I received as a gift from my stepmom. Made my first embroidered cinch bags.
Printed a monster truck and dinosaur puzzles with a dino embroidered bag for my grandson Cooper 2nd birthday.
Found our cat Abby sleeping in the garden seed bed under the grow light.
Printed Easter bunny napkin holders for our dinner table. We hosted my husband's family for Easter this year.
First golf at the Fore-U driving range as well as first ice cream of the season! Also the first grill of the year!
Continue printing gifts and toys for friends and family which finally resulted in the purchase of a 3rd 3D printer purchase which I built from a kit again.
Took the kitties outside for walks on the leash which Abby decided was going to be something she demanded I do each day. We had to put a stop to that routine. When the cats begin acting more like dogs than cats, that's where we draw the line.
Watched spring begin to bloom and the color green begin to appear everywhere. Also, more videos of my grandchildren.
May 2019
Printed lithophanes for mother's day presents for my daughters and a chair for Cooper for his first visit to Mima's house!
Visited our good friends on Lake Winnipesaukee to open up the season.
Spring flowers began blooming, bees began buzzing, and hummingbirds arrived! We moved the patio table to the back deck.
Visited my 100 year-old grandmother in Portland, Maine for Mother's Day. Received a beautiful flower bouquet from my children.
My grandson visited with his parents. It was his first cross-country trip and we had a blast going to the local children's museum, the park, riding the Jane Deere tractor, kayaking, and just playing around the house.
We planted a new tree we got from a local free tree program. Seasonal allergies started in earnest.
Began printing a chess set for my youngest son for a graduation gift. There wasn't enough time to finish the project before having to leave which reminds me I still owe him a few more pieces to complete the set.
Delivered flowers to the cemetery in honor of family veterans before heading off to Morse Mountain for an annual gathering of my husband's family. We got to see a bald eagle up close and personal, play golf, walk on the beach and enjoy good company.  My allergies gave me a run for my money the entire time.
Watched the miracle of spring and lots more videos of my grandchildren.
June 2019
Left for Wyoming to watch my youngest son graduate from high school and to visit my children and grandchildren. Had a wonderful time with the best pool party ever and it was so fun to catch up with each other. My grandson especially liked the hotel automatic pancake maker.
Returned home to discover I no longer had a job. The company I worked for unexpectedly lost it's contract with the City of Lebanon which created an awkward and painful parting for the team I had worked with for 10 years. It felt a lot like losing family except there is no time to mourn the loss. I was quickly offered a job with the City as its first ever Digital Media Officer under the direction of the City Manager Office which I accepted. The rest of the month was consumed by details of navigating the transition. It was a bittersweet mix of devastating sadness for what was lost as well as immense gratitude for what was not.
Also returned home to a very sick husband. I finally convinced him to see a doctor who figured out he had contracted Lyme Disease from a tick bite he got while we were in Maine.
We began setting up the garden area. I built a standing garden bed from a kit my father purchased for me the year before and my husband built a larger ground level garden bed for everything else. It turned out amazing and only cost us a small fortune.
Played our first round of golf at Twin Lakes Village and returned to Fore-U to drive some golf balls and grab some more ice cream.
Watched summer flowers begin to bloom, baby wild turkeys roaming the yard and ate good food from the local Farmers' Market. Spent a lot of time looking at all the photos I took of the children and grandboys during my visit. It might have been the first month I didn't print something on my printers.
July 2019
First kayaking trip to Grafton Pond where I was chased by Bertha, an 80-year-old snapping turtle, while snorkeling. Bertha has been a bit spoiled by people over the years who bring her food. I had nothing but my 10 toes which I was unwilling to share.
Finally got the last plants in the garden by the first week of July. Very late but better late than never as the saying goes.
Celebrated my stepmom's birthday with a theme of bumble bees. I managed to create my very own design to print bumble bee buttons.
Played more golf at Twin Lakes Village golf course followed by a swim in the lake and a grilled dinner.
Enjoyed a week long vacation on Swans Island where we celebrated our wedding anniversary. We stayed in a new location that allowed us to swim, kayak, bike ride, and island explore without ever having to get in the car. The sunrises were unbelievable. The lighthouse was going through reconstruction so we couldn't climb to the top but that's what the new year is for. The trip helped recharge our batteries and bring some needed calm.
The garden began producing cucumbers, peppers, and squash.
August 2019
More golf at Twin Lake Village followed by a swim in the lake.
My youngest daughter visited from Southern California with her husband. It was so fun having them and also exciting to watch them make plans to move back to the East Coast! They got to go kayaking and we hit the farmers' market together, grilled, and stayed up too late at night chatting.
Went blueberry picking with my husband at Noda Farm which was the last season it would be open. It sounds like a small item but it felt like everything.
On top of the good news that my daughter plans to move back, my father also purchased a house in Lebanon for a possible future move. The thought of having family living so close makes me happy.
Celebrated my father's birthday with a fun lunch and cake!
Started 3D printing again. Designed my own toothbrush holder. Also packaged up one of my printers to send to my oldest son in Wyoming.
My youngest son, Hyrum, headed off for college at BYU. It was fun watching him settle into his dorm and new life - thank goodness for technology that helps take away some of the sting of distance through realtime video, phone, and photos.
My husband and I install a new dishwasher - all by ourselves. It's still working.
More ice cream at Fore-U, picnics at the airport, loads of veggies from the garden, grilled dinners on the deck, and farmers' market fun.
September 2019
My oldest grandson, Adam, starts preschool!
My second oldest daughter, Eliza, gets engaged! It's wonderful news and we're all very excited for the wedding in May 2020!
My oldest son. Brigham, begins 3D printing and is a born natural. His prints are far more complicated and turn out fantastic.
Begin designing and printing diffuser covers with the idea that I might begin selling some of the things I print to help offset the cost of my printing addiction.
Hyrum lands his first job at college as a web developer.
Another kayak trip to Grafton Pond but this time we stay to the opposite side of the pond where there are loons and smaller sized turtles instead of monster snapping turtles.
Purchase a Cricut Maker because I need another obsession in my life.
Autumn colors begin to pop everywhere including in our yard. It was a magical display this year.
October 2019
Open my first Etsy store: 3DMcD Studio to begin selling my 3D printed creations. I have no idea what I am doing and am fascinated by the entire experience of setting up shop.
More golf at Twin Lake Village with NO swim in the lake afterwards. The weather is cooling down and Autumn colors are turning a burnt color now.
Last ice cream at Fore-U for the season.
Celebrate my grandmother's 101 birthday in Portland, Maine! She announces it is the first party she's ever had but we think she means it was the best party she ever had since we're all pretty sure we've been to a few of hers before. :)
My husband and I install a new microwave. It's still working and we are still married. We are speaking very nicely to the refrigerator now in hopes it will not be the next appliance to die.
Begin making my own Kombucha! My oldest daughter, Lexi, gave me encouragement and instructions and now there's a bunch of jars in the house with scary looking scobys floating around. I'm still learning the ropes but love doing it.
Celebrate my husband's birthday and innocently buy him a lathe. I had no idea that a lathe requires a lot more than just the lathe so we've taken out a second mortgage on the house to acquire the remainder of the needed items.
Final golf at Twin Lakes for the year and a perfect experience to end the season.
Begin canvassing for Pete Buttigieg.
Start googling "what are bridesmaid boxes?"
The grandboys celebrate Halloween: Adam as Iron Man and Cooper as Abu from Aladdin.
November 2019
Designed and printed a 25 day advent calendar as well as a Christmas Tree essential oil display and a Marble Petz collection to sell in my Esty shop.
Visited Patch Orchards to pick up maple syrup because my husband likes to have it for breakfast with pancakes on the side.
First snow of the season on November 8th.
We went to see Pete Buttigieg speak at our local middle school. It was a packed house with long lines to get in and high energy. I designed and printed a pair of Pete 2020 glasses to wear to the event. Continued canvassing during the month.
My husband designed and constructed bush protectors for all of our small bushes around the house.
My husband took a lathe class at the nearby Makerspace and got a good start on some wooden bowls.
My husband comes down with the flu a few days before Thanksgiving. I get the flu for Thanksgiving. We end up having to stay home and I spent a couple days on the couch and my husband made a small but lovely dinner for us.
December 2019
Second snow of the season on December 1st.
Pass my 6 month probationary employee review and become a permanent City of Lebanon employee. The first Digital Media Officer for the City but not only that - the first woman as digital media officer. I feel okay about that.
Share a lovely family dinner with my aunts in Laconia, NH. It was a wonderful time to catch up with each other and share memories.
Began working on wedding invitations which would be the first time in my life I've ever done something like this which shows how socially backward I am.
Continue printing toys and items as gifts for my grandchildren and family. I manage to break one printer which is still out of commission and start to have problems with another.
Sell my first items in my Etsy shop. End up selling a total of five items from my shop without really knowing what I am doing. It's enough to keep me encouraged to keep after it. I also begin designing a perpetual calendar idea for the new year.
Spent a peaceful Christmas Eve with my husband at my father and stepmom's house. We eat way to much yummy food and wake up to even more yummy food. It's the first time I've ever had chocolate lava cakes on the breakfast menu which really makes it feel like Christmas indeed. It is also the first time I have ever had a salmon guacamole omelet which has now ruined all future omelets for me.
Spend Christmas afternoon with my husband's family for another celebration with young children, lots of activity and laughter plus more yummy food.
Another new printer arrives bringing the total collection of printers back up to three printers. I have goals.
Attend our first Dartmouth college hockey game of the season and Dartmouth didn't disappoint.
It's the end of the year and I suddenly get the bug to repot every plant in the entire house. My husband accepts my frantic activity as perfectly normal because he's just the best person in all the world.
Our New Year travel plans are derailed by a snow/ice storm that hit our area so we hunker down at home with the snowblowers and shovels to ring in the new year. I also lose the last ping pong game of the year which hopefully is not an omen for 2020.
I'm sure I've missed some things but that's the year in review. I have decided this would be a lot easier if I did it at the end of each month. I guess that can be my new year resolution. Here's looking forward to what 2020 has hiding in its hat!