Black Bean Lemon Delight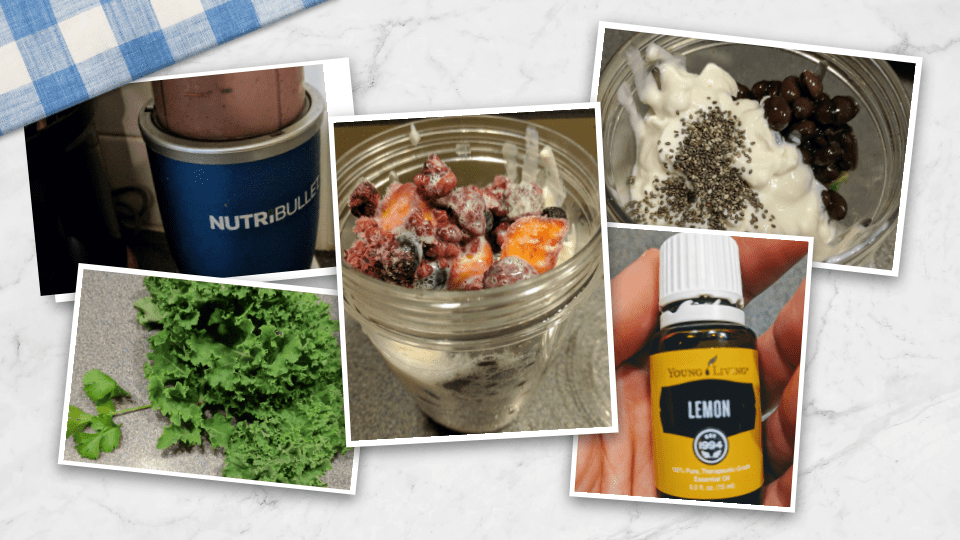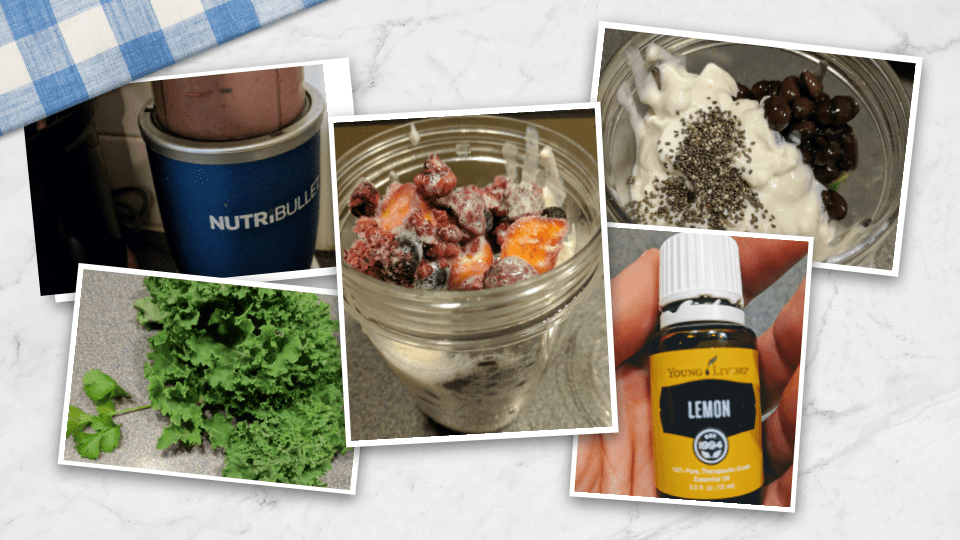 I recently purchased a Young Living Premium Starter Kit from my daughter and have fallen head over heels in love with their essential oils. More on that journey later. Right now I want to blog my dinner experiment tonight because it was so incredibly YUM!
I spent the evening messing around with my new treadmill -an iFit run at Mt. Rushmore. When I surfaced from the basement I wasn't in the mood to cook anything for dinner and actually didn't feel very hungry. While staring blankly into my refrigerator at my random assortment of ingredients, I remembered a #WellnessWednesday Facebook video I had watched about how to make a Nutribullet breakfast shake which sparked the idea to make a dinner shake including one of my essential oils (thanks for the inspiration Cortni!).
I started with kale and cilantro from my garden then added a 1/2 cup of black beans and about a 1/4 cup of yogurt. I sprinkled some chia seeds over that then added some frozen mango berry mix and almond coconut milk. Before blending the whole thing in my Nutribullet, I added the magic touch - two drops of Young Living Lemon Oil.
All I have to say about this dinner shake is HOLY YUM! I don't want it to end! It's cool and refreshing and the blend of flavors is invigorating!. Love it and just had to share.
Try it if you dare!